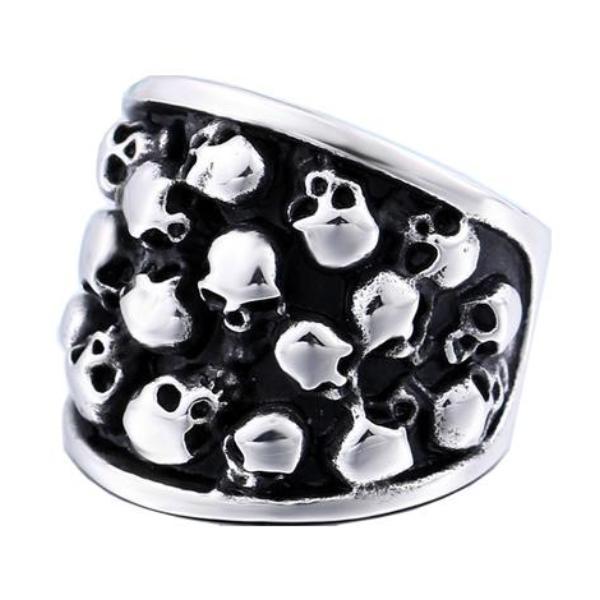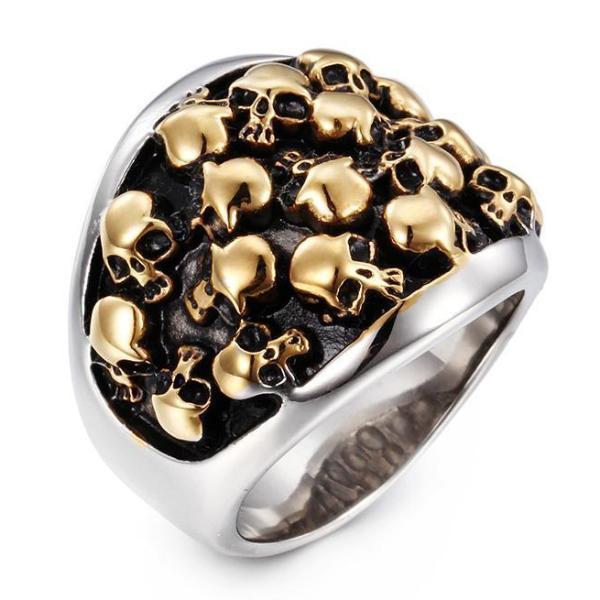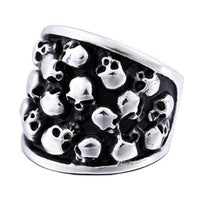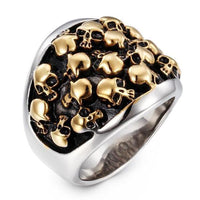 Each one of our stainless steel rings is designed in the USA and hand-forged in Shanghai by master craftsmen. By cutting out the middleman, we're able to offer our rings at the best possible price while maintaining the highest quality to last a lifetime. You'll be able to pass this piece on to the next generation of rebels that come after you. Wild Ones Never Die.
Details
Catacombs Skull Ring.

Made from our highest quality 316L stainless steel.

Guaranteed to last a lifetime. Won't rust or fade.